Before social media had the significance it has today, marketing used to rely on, as we call it nowadays, "traditional" advertising such as ads on TV and radio or printed media for instance newspapers, leaflets and booklets. Little did we know when platforms like Facebook started to appear, that social media would take over the world and change not only our lives but also our businesses.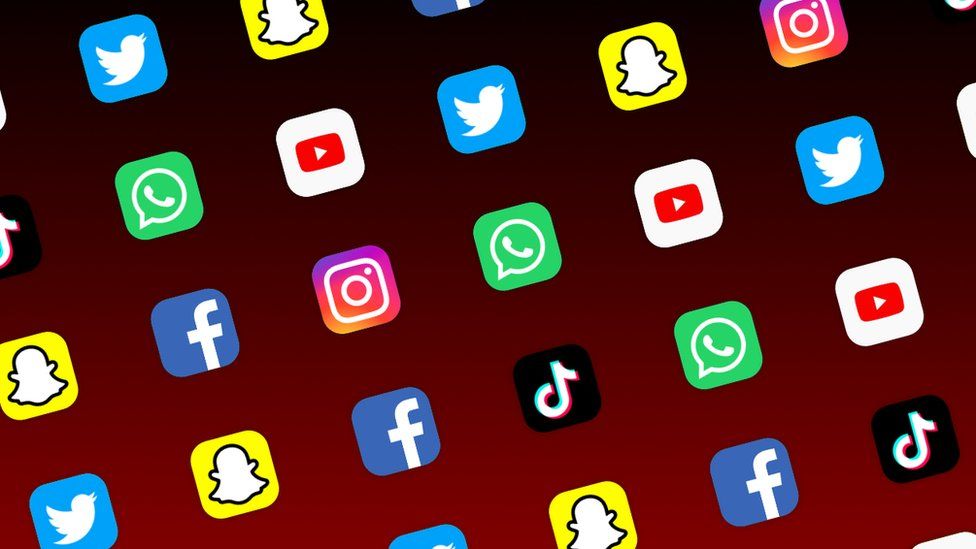 The size of social media
For most people, social media has become a part of their daily routine. In fact, over half of the world's population! Evaluations have shown that as of July 2020, 51% of the global population uses social media – that's almost 4 billion people.
On average, users spend over two hours a day on social media. The most used platforms are Youtube, Facebook and Instagram with billions of users each and increasing numbers daily.
With the right strategy, your business could benefit from the advantages of these tools. That's why most companies have decided to cut down the budget on print ads and move the money to invest in digital marketing. Expenses will increase over the next years as even more and more people move away from traditional media to digital media.
Benefits of Social media
Collection of data
In general, companies define customer groups that could be interested in their services or products and create a specific marketing strategy to target them. Social media has made it easier to reach defined groups.
Online platforms collect all kinds of data from their users: personal information, what they tend to look for, what they are interested in, what they like and so on. With this information, they can ensure that the adverts are shown to people that fall within the defined criteria of the advertiser.
Globalization
We hear the word "globalization" quite often but, which role plays social media in it?
Let's clarify with an example: Posting an advert in your city's newspaper will reach a lot of people within your area. However, posting the same advert online can reach more people from all over the world because it has no restriction on the area.
The internet has no borders and everyone that has access to it could interact with your company online. This can be useful for companies trying to expand outside of their region. Before the social media boom occurred, international advertising was only possible for huge and successful companies that could afford to spend more money on marketing.
Social media Influencers
But let's say your online presence isn't as great as you wish it was and your adverts haven't given you the results you expected. Others may be able to help you by borrowing their presence: Influencers.
Influencers are people with a huge following on social media due to the content they post. This allows them to influence people into buying a product or service by promoting it on their accounts.
Simply explained, you can pay an influencer that matches the values of your company, to promote your products to their followers. If you find an influencer that could also be a potential customer, their followers will most likely also be potential customers.
Customer Service
Also, customer service has improved its efficiency since offering the service on social media.
Instead of relying on forms and endless email threads, social media chats or live chats on your website make the experience much more personal. This saves your customer and you a lot of time as responses and solutions can be given within minutes.
Downsides of social media
Unfortunately, there is also a "but": but nothing is perfect. Even though this sounds like the dream of every marketing team, social media also has some downsides that one has to take into consideration.
Competition
Because this sounds like a dream, every company wants to get on board and promote themselves online, resulting in an immense crowd that makes it even harder to stand out.
The key is in creating an eye-catching online presence so it draws people to interact with your company.
Coming up with new content
Ideally, you want your following to increase continuously and keep existing followers engaged. To achieve this, you have to make sure that your content stays interesting and is also delivered frequently.
To persistently create such a huge amount of outstanding content can become quite a challenge for marketing teams.
Reputation
Humans are noisy when it comes to drama, so when negative comments appear about a company, they will spread faster and further than any other news. Depending on the severity of the news and whether people start to believe it or not, the company needs to react immediately and prove the opposite to soothe the crowd before their reputation gets destroyed. If the company doesn't speak up appropriately, the worst-case scenario can ruin the company's credibility.
In conclusion, one can say that social media has become an essential tool in marketing. With its advantages, companies can definitely profit if used properly. Therefore, it makes sense to spend more marketing budget on online advertisement. Still, be careful and keep an eye on the risks.
Not sure about how to handle it yourself?
Check out our Social Media Marketing & Management service on:
https://snobmonkey.com/services/social-media-marketing-and-management/
or call us on 0800 368 9336.
Our team at Snob Monkey will be happy to help you!
Written by Sandra Dominguez