The key to marketing your book isn't a giveaway — it's video.
Video marketing is a tool that authors take for granted. They think it's for the big leagues, but the truth is that it's also for authors who want to get the word out about their books. Sure, you can pay people to write book reviews, but is that really what your readers want?
Below, we'll break down everything you need to know to market your books using videos.
Why Use Video Marketing For Your Book?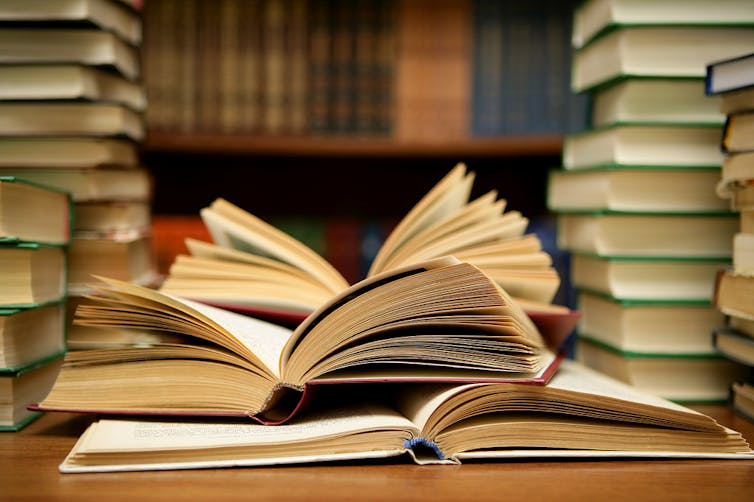 Take a page from the book of companies that have used videos, such as corporate videos, to promote their products and services. Let's take a look at why you should market your books via videos:
#1 Your Readers Are On Youtube
It's a bit counterintuitive, but your readers are likely on YouTube, not on a website about books. If you want to connect with potential readers, you can't go wrong with YouTube and its 2 billion users. Data shows that about 1 billion hours' worth of YouTube videos is viewed every day — and that could include yours.
YouTube also allows you to build brand awareness. At some point, people who have never heard about your books will stumble upon them as they browse YouTube. Don't wait for your books to hit the bookshelves — videos can be a way to get the word out about your new titles.
#2 It's What Your Readers Want
According to HubSpot, 54% of people want more video content from brands. A survey by Animoto also revealed that people's favourite type of content is video. With all of that said, it's about time to meet your audience's needs and make videos to market your books.
If you don't want your audience to look away, use videos. When your website has videos, your viewers will stop, stare, and stay for a few more minutes. Not only is this good for your website's ranking, but it also boosts your audience's retention rate by about 52% In other words, they'll be able to remember your book. The next time they go to the bookstore, there's a good chance that they'll look for it specifically.
#3 It Creates a Personal Connection
If no one knows who you are, no one will want to buy your book. The reality is that readers want to know more about the writer — fortunately, even a two-minute video can kickstart that connection.
With videos, you can show your personality on camera. Your goal is to get people to like you because remember — people buy people. When people will slowly warm up to you, over time, they will fall in love with your passion.
#4 It Measures the Outcome of Your Marketing Campaign
Get insights on every video. With YouTube, you can download a breakdown of the metrics that matter, like audience retention, re-watches, click-through rate (CTR), and more.
Being able to visualize the marketing metrics makes it easy to measure your key performance indicators (KPIs). When you have a visual overview of your KPIs, you can change your video marketing strategy as you go. That way, you can make better videos about your books — ones that actually convert.
How to Use Video Marketing For Your Book
If you don't use videos to market your books, it's about time that you do! Here are a couple of ways to incorporate visual content into your book promotion plan.
#1 Author Interviews
Your readers want to know more about your book, but they want to know you more. In the interview video, you can talk about the reasons why you wrote the book, go through your writing routine, and more. What's important is that you create a casual video that showcases who you are — in short, be relatable. People will be more open to buying your book if they think they can connect with you.
#2 Book Trailers
Book trailers create buzz about your book and entice people to buy it when it comes out. They give viewers a general idea of what the book is about so they can decide if it deserves to be on their bookshelves. As a rule of thumb, the book trailer should create curiosity and not reveal crucial parts of the plot.
Trailers work for non-fiction books, too. Take for example the trailer for Rihanna's book — it's short, simple, and shows you exactly what to expect. It isn't too complicated because that's what the book is about — a compilation of pictures.
#3 Book Readings
This is one of the best videos to make to market your book. Like interviews, book readings are a great way to get to know the writer better. And while you won't talk about yourself, you can still allow your personality (and passion) to shine. All you need to do is to read the book aloud — but make sure to do it with emotion! Read it the way you heard it in your head when you wrote it for the first time.
#4 Video Podcasts
If you're introverted, you don't have to do an author interview. As an alternative, you can post a podcast. You can record yourself with a camera or overlay your voice onto a slideshow. Promote your book or spill secrets about books you haven't even revealed yet! With over 80 million podcast listeners in the United States alone, people are bound to stumble upon yours.
Written by: